Before I can begin my blog series about what makes a good story we have to first start with the originator, the author. I have been thinking about this lately with the giving away of my novels and I thought it would be fun to share with you my thoughts about what the top five characteristics of an amazing author happens to be.
Passionate
Your favorite author didn't happen by accident, they found what they love to do and chose to stick with it. Not only do they love writing and creating amazing stories but there is love for the people who support them. Some of the best authors are some of the most loving people who advocate for the progression of social issues.
Flexible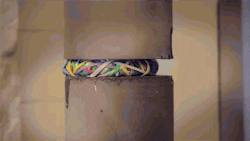 Most writers are very flexible in nature, not only are they open to allowing their plot holes to change and reform itself over time, but they are also able to redefine their writing techniques over a period of time. Authors can make changes that make their readers more satisfied without feeling a sense of loss because they are versatile in nature.
Disciplined
More and more I'm beginning to realize just how rare it is for the average joe to write a book. As a writer, I often find myself forgetting that others in this universe think that writing is difficult. Most don't know how to get out 700 words let alone 50,000, so believe that your favorite author has way more discipline than what meets the eye. Factor in the dedication it takes to edit on a consistent basis alongside the creation of the project, you have to appreciate their willingness to stick with it just for your entertainment.
Creative
How can a great writer not be creative? Even as a non-fiction writer there is a sense of creativity that goes into creative non-fiction that makes for things like blog posts and new reports interesting. The creativity behind a great idea is only the beginning point of something beautiful, and to constantly use this creativity takes time. It takes effort.
Dedicated
The dedication that a writer feels to what they are doing is what keeps them going. They aren't just dedicated to you, as the reader, but they are dedicated to their work so dedicated that they don't mind spending hours and hours out of a day to rewrite the same chapter over and over again until it is perfection. But, more than just one novel, they are dedicated to writing three or five more.