"If I can just publish a poem per day and rely on my writing as a way out I'm sure that I'll get through this last semester." –SA
Those are the words I whisper to myself as my skinny black body and Afro goes into each classroom trying to fulfill expectations. As I walk around job to job to pay off all the things that are due, and as I run my own business during the wee hours of the night, nights where most of the time I've only gotten four hours of sleep (if that) at a time I find myself trying to conform.
I realize that being a black woman comes with standards that most can never fulfill if they were to walk in my shoes for two hours.
Being comfortable is a privilege.
So, what have I chosen to do? I have chosen to rise and stand up to all adversity that tries to keep me down, to speak to another black woman through my writing, and to rely on my words as a crutch. I've chosen to publish Hurdles , pay attention in class, and then clock in. Allow me to weave the reality of my words together in order to teach you something about privilege.
---
What is the Strong Black Woman Schema?
Over the Summer, in my AFAM class, we talked about this dilemma with being a black woman in America. (And, I know that my race and my culture is woven through many of my pieces but who I am is apart of what I create.) One of the theories that we decided to deeply explore was the controversy of the Strong Black Woman Schema. It's the belief and inherited teaching that a young black girl has to be:
Independent
Strong
Family oriented
Organized
Present
Action oriented
Loving
Involved
Self sufficient
Emotionally available
Dynamic
Responsive
Hard working
Financially secure
In journal after journal it has been noted that these expectations lead to major depressive symptoms in black women which leads to premature aging. The premature aging happens because of their role in society as being a provider for their family, a full time worker, a student (and studies show that black women are the most educated in the country), and… did I say provider already?
This is my reality everyday.
In my culture, it is normal for a black girl to take on each of these traits and are held to a high standard wherein they are to perform above average and failure is not an option.
I wake up with a heart that loves to go towards success, however there are so many demands of who I should be, what I should do, and where I should go. It feels as if everyday I'm jumping hurdles. I don't have a choice but to keep going. A portion of the Strong Black Woman Schema is realizing that there isn't room for mistakes or somehow feeling afraid to ask for help.
I came here today to publish this post because there's someone in the world that wants to hear that they aren't alone. In college, I have came across a lot of black girls who struggle with this dilemma of creating a life of "comfort" but never being comfortable.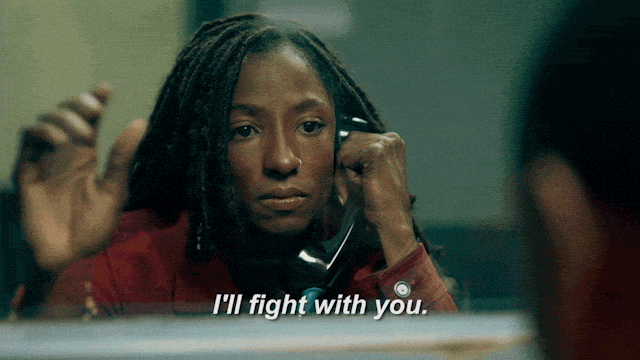 In my poetry, I use the quick succinct lines to emphasize the fast moving pace that I'm expected to move. The lines are a direct reflection of my fleeting thoughts in that I realize that everything I have to do is nothing more than a check list.
I really felt the pressure on my shoulders when I walked into class unprepared after not being able to sleep because of a cold. Having the privilege to do small things such as call out of work in order to be sick is something that most take for granted. There are strong working black women that don't have the opportunity because they need as many hours as they can get.
And, it was in that moment, that I felt the need to release my frustration with this schema. I wouldn't change anything about myself because I know that I have a work ethic that many could only dream of having, but, it is a reality for most that are apart of my culture.
What are your thoughts?